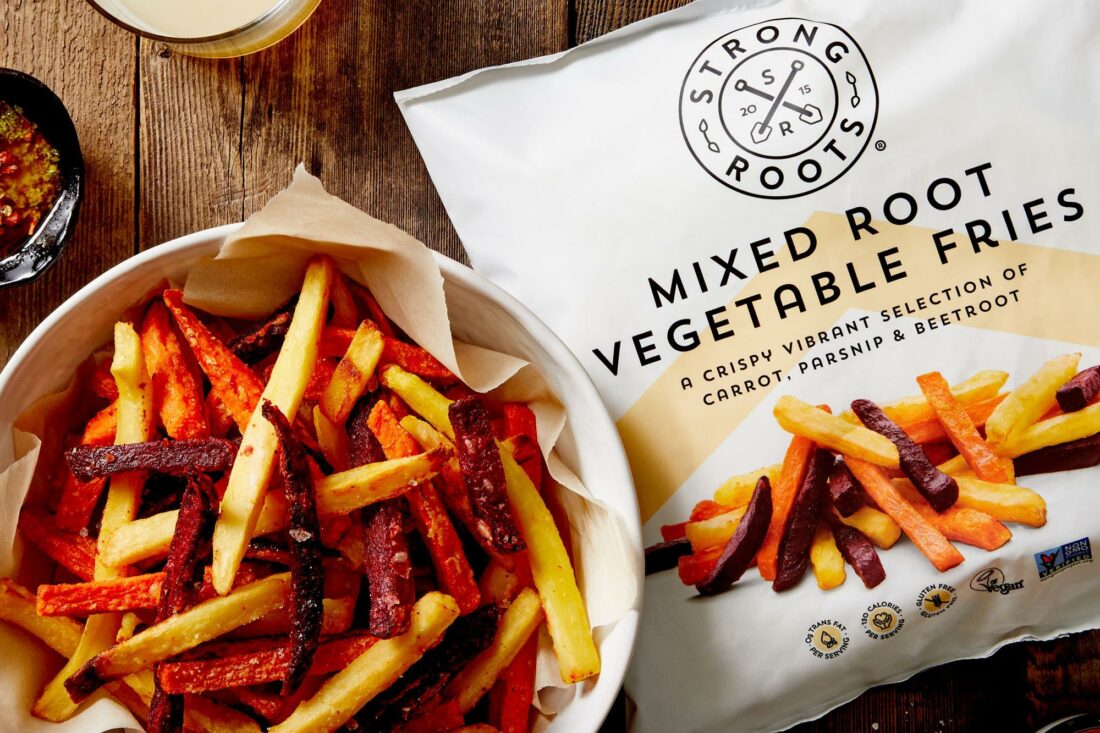 From Strong Roots To Strong Sales
How Strong Roots used mass marketing to become The UK's Fastest Growing Plant Based Food Brand
The classic scale-up advertising challenge
You've got a great product, customers only have to try it and they love it, the biggest challenge you face is telling people you exist and getting enough of them to try it in the first place.
People can't buy what they don't know, but how do you tell people without spending millions on advertising?
There are ways to win
good news, other Brands faced exactly the same challenge at the stage you're at now….. and succeeded.
Strong Roots are on a worldwide mission to give people great tasting, healthy, frozen food, but before they could change the World they had to convince people to try their brand.
Scale-Up Pressures
Similar to many young FMCG brands Strong Roots had amazing products but relatively low brand awareness.
Additional supermarket listings brought extra pressure to invest on mass marketing, cut price promotions, additional stock and production commitments.
Strong Roots were under pressure from Supermarkets to act (and advertise) like household brands to support the new listings – but rightly feared precious marketing funds being dwarfed by large competitors or exhausted before brand effects such as awareness, consideration and salience translated into sales.
Don't do different advertising…..advertise differently
In order to wasting limited cash or stalling hard gained momentum Strong Roots did things differently:
First they created distinctive, memorable brand assets – allowing them to stand out from category leaders such as Bird's Eye, and anchor a vibrant brand proposition in the minds of modern consumers.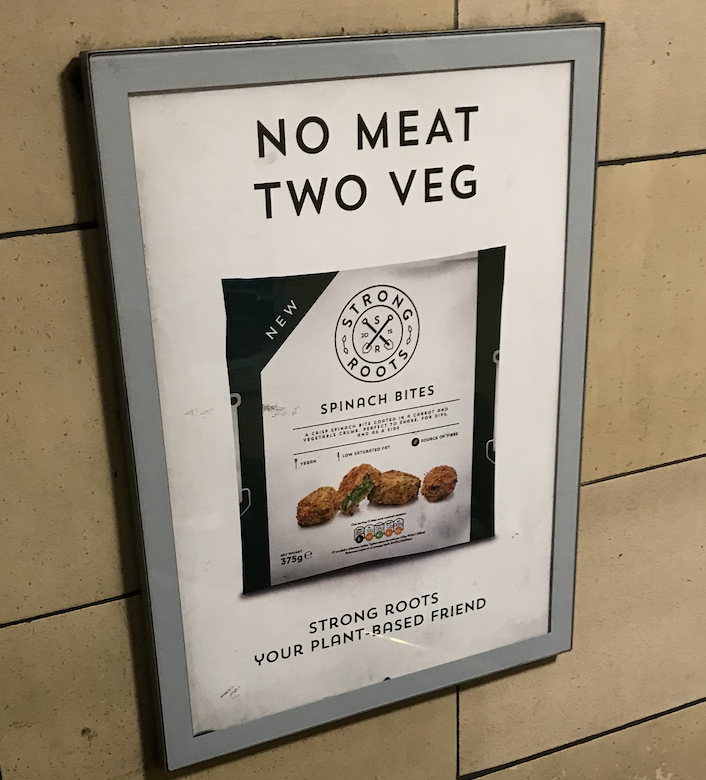 Second, they communicated this distinctive messaging using an advertising strategy which allowed them to break through with their most important audience (London), drive mass awareness amongst customers, buyers and influencers all at the same time…..all boost immediate Rate of Sales growth.
They did all of this by working with media owners as growth partners rather than suppliers.
Advertising for scale-ups
The Strong Roots posters were distinctive but as a new brand they needed to reach the right number of people the right number of times to be effective ……which is where their advertising approach differed from other young brands.
There will never be a shortage of sales people willing to help young brands spend money on advertising but limited marketing budgets can see challengers running smaller, understrength campaigns that disappear without trace…..which for challengers looking to impress investors, suppliers and buyers can undermine years of forward momentum.
De-risk your advertising
Strong Roots removed this risk by opening commercially focussed conversations with mass media owners with access to millions of a potential new customers.
Rock Soup Media designed a partnership approach which amplified limited marketing budgets – lowering cost barriers to entry to inject levels of advertising support usually the preserve of brand leaders.
Create a win-win
Transparent sharing of data, goals and budgets helped create the perfect campaign, pricing structure and buying conditions to drive rapid brand awareness across customers, suppliers and influencers…..and ultimately drove the growth and additional revenue required to unlock more advertising investment.
Strong Results for all parties
Bespoke agreements, across Out of Home and National Press, linked the majority of advertising spend to pre-agreed performance kickers and gave Strong roots access to prime opportunities for a fraction of the normal cost.
Strong Roots achieved rapid brand awareness, a 70% increase in Rate of Sale and additional listings whilst the media owner gained incremental revenue across under-utilised assets – everybody contributed and everybody gained.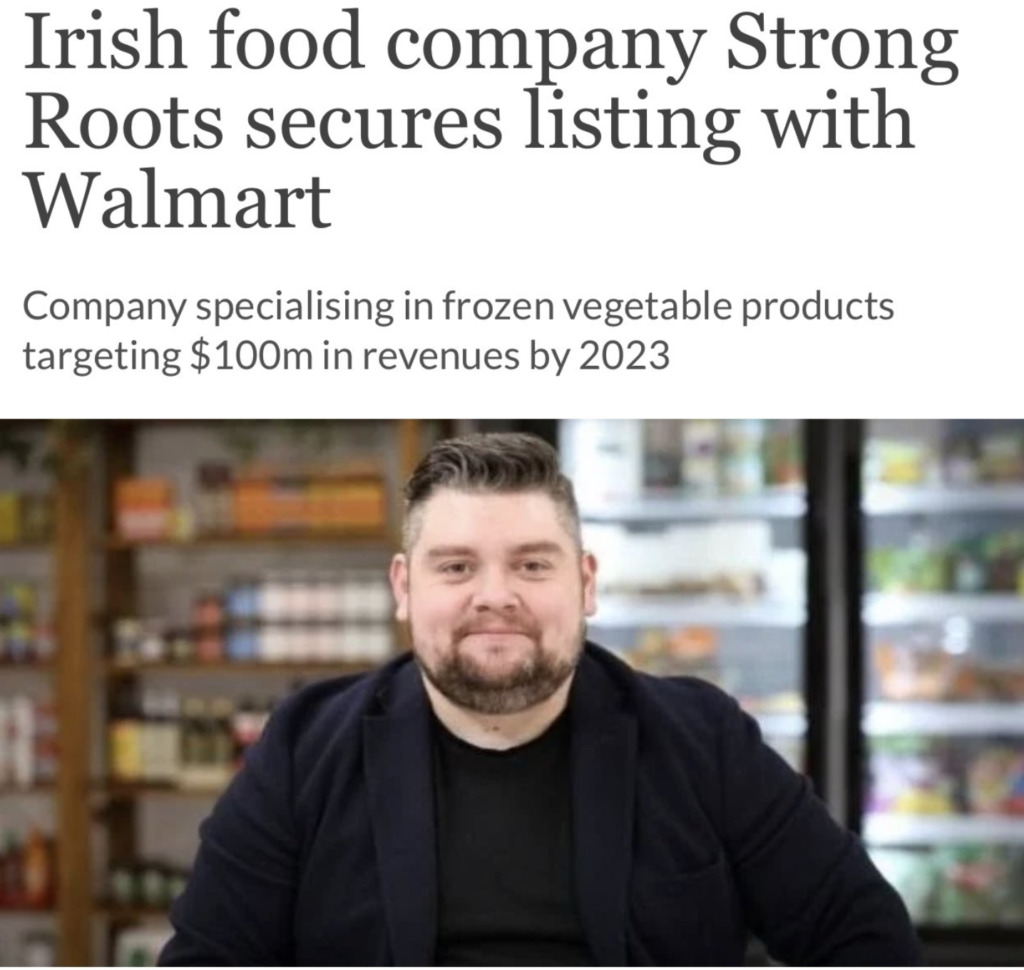 Excess share of voice equals extra market share but affording it is another matter
Extra Share of Voice has been proven to drive Extra Market Share (see the work of Binet and Field) but usually favours existing brands who benefit from mass awareness, trust and the inherent reluctance of customers to switch brands.
For a challenger to upset the odds they either have to spend more on advertising over a sustained period or find new ways of doing things.
Working together with media owners creates an alternative way for everyone to win, and it all starts with a simple conversation.
To discover the insights from Strong Roots and other high growth FMCG scale ups contact us for an initial chat.