Made.com – Built an industry giant on the back of shared reward advertising.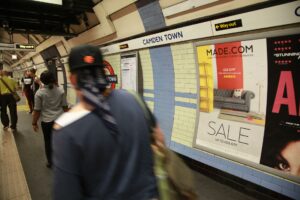 The brief
The online designer furniture market didn't exist in 2012 so Made.com's key reason for considering traditional advertising was to grow brand awareness and increase Google search for the brand and wider category.
Challenge
The challenge for Tube advertising was to hit strict brand and performance KPIs on a sub £50k budget.
Made.com had to educate the marketplace about their proposition and move customers through the buyer funnel before generating sales.
Approach
In order to overcome the brand-performance challenge we used information including web traffic, basket value and conversion rates to de-risk the advertising for both client and media owner.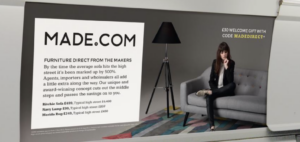 Solution
The answer was a part payment, part performance advertising deal built around spare advertising capacity.
By accessing breakthrough levels of tube advertising for a reduced cost Made were able to drive awareness whilst hitting strict performance KPIs.
Increased, attributable sales were tracked through use of a discount code and increased brand awareness was tracked through google analytics.
Results
The initial campaign created an immediate spike in new customers and subsequent Tube and Bus advertising helped increase brand search by over 150,000 visits per month within 12 months.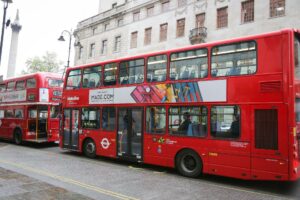 The advertising partnership drove a 25% increase in average order value and optimised the performance of acquisition channels including TV, search and social.
Contact us for further insights and to explore how this approach could help you build a platform for scale.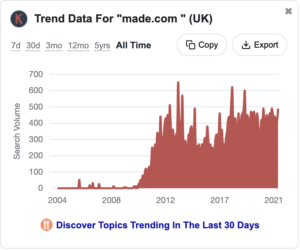 "This approach generated much needed mass awareness, on top of this, our Out of Home campaign was also one of our best performing revenue channels."