Rebel Kitchen – Transformed A Tiny Budget Into A Billion Views
Client Background
Rebel Kitchen wanted to support nationwide listings of their coconut Mylk range in Tesco supermarkets with Out of Home advertising.
Their investment level was sub £30k per campaign.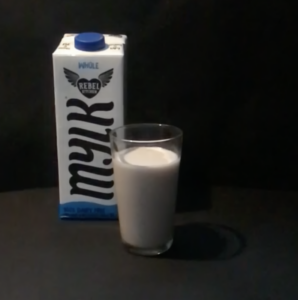 Goal
The campaign's goal was to raise brand awareness, show Tesco they were willing to invest advertising investment to encourage trial amongst new consumers.
Challenge
However, they faced the challenge of having marketing budgets a fraction of the size of competitors.
At the same time, a countrywide advertising campaign would have spread the company's budget too thin and wasted essential funds.
Approach
The approach to amplifying a small budget was to identify where it could have the most significant influence on the largest number of individuals and target the highest number of stores.
Solution
Rather than simply spending the advertising budget we worked with Rebel Kitchen to identify where limited finances would make the most impact.
To solve the challenge we focused on London and used high reach, high frequency Tube posters to reach more than 8 million prospective customers.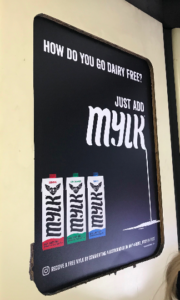 The London first Tube advertising strategy helped them cover a large number of stockists but also targeted essential industry buyers (as numerous supermarkets had head offices in London) and industry influencers.
We identified the London Underground as the primary media channel to interact with the London Audience and created a bespoke advertising partnership to meet all of their needs.
Results
The subsequent Tube campaign saw Rebel Kitchen create a de-risked advertising partnership which delivered transformational levels of prime advertising space in London at significantly reduced entry rates.
This gave Rebel Kitchen over 200 million views across in the heart of London and ensured every viewing adult saw their brand over 37 times across the initial campaign.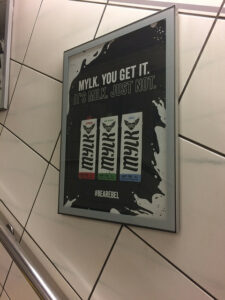 The campaign delivered more than 60 percent coverage of London, reaching 5.4 million adults, and delivered a final CPM figure well below 50 pence per thousand…..which delivered huge brand awareness and catapulted Rebel Kitchen into the consideration set of customers in a hugely competitive sector.
"The campaign attracted the attention of supermarket buyers, sparked conversations with international investors, and was described by the Rebel Marketing team as their 'largest and most impactful piece of marketing in their history."