Strong Roots – Amplified Their Advertising Spend Using Results Based Tube Advertising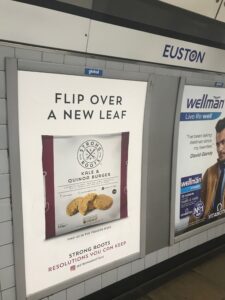 The Brief:
In 2019 Strong Roots wanted to grow awareness and increase rate of sale.
The Challenge:
The challenge was doing this on a tiny budget.
The Approach:
To make the most of a limited funds we focused on one key advertising channel in their most important marketplace…..London.
Using a tailor made advertising partnership we were able to make their advertising investment work 3-4 times harder than if spent through normal buying methods.
We de-risked their spend in new, untested advertising channels by linking their investment to results
This enabled Strong roots to run a huge London Underground poster campaign that was quite literally everywhere.
Their posters reached every single target audience, consumers, industry buyers and influencers with just one small advertising investment…..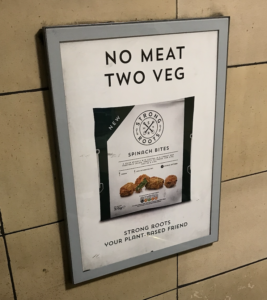 Campaign details: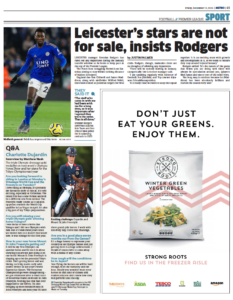 Using an alternative media buying approach which unlocked the power of spare media capacity across the TUBE and Metro Newspaper we reached 4 million Londoners over 50 times each across a four week period…. dominating prestigious locations including Old Street, Oxford Circus, Leicester Square and giving them coverage in over 200 Underground stations  ….. all for less than the £30k.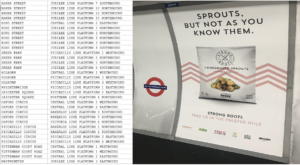 Results:
Subsequent campaigns used the same tactics to turbo charge rate of sale, massively increase brand search and drive category leading awareness ……resulting in increased listings across all key retailers.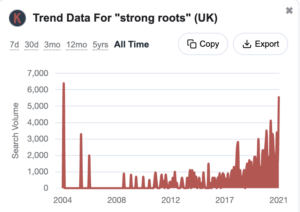 Budget.
The initial spend of £30k secured over £500k worth of advertising value across Press and Out of Home – delivering unfair share of marketing voice across their category and creating a springboard for international expansion.
To find out how this strategy could help grow your business contact us for an initial chat.