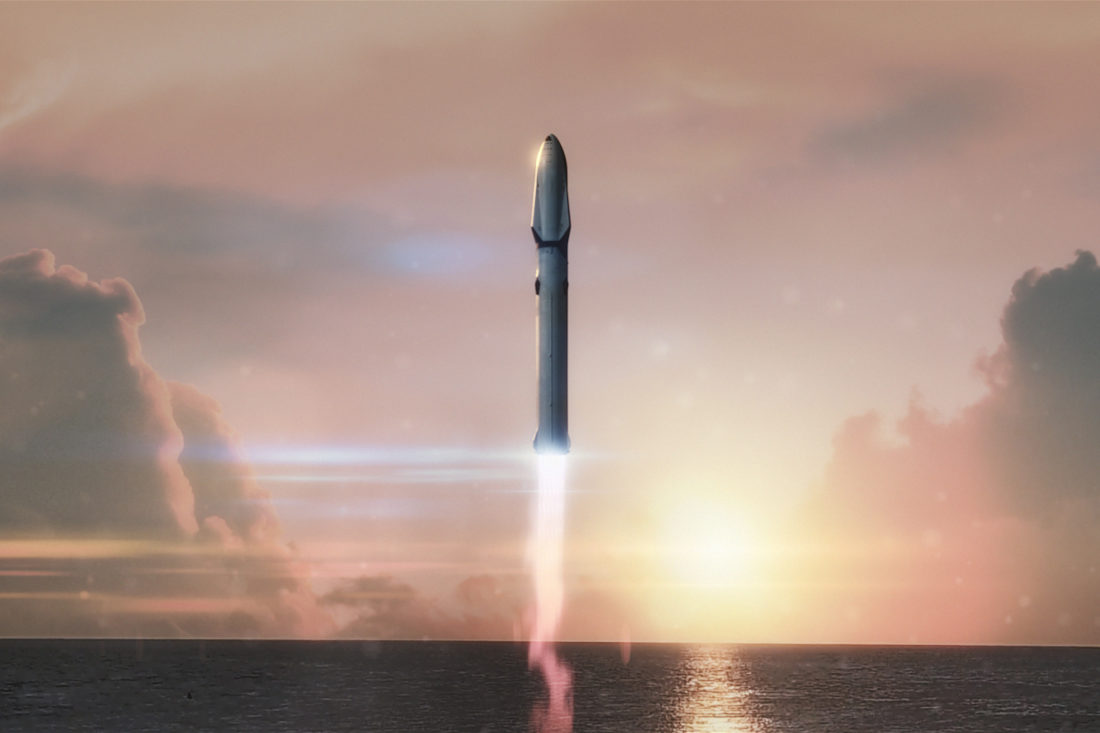 Ten Things To Consider Before You Do Mass Advertising.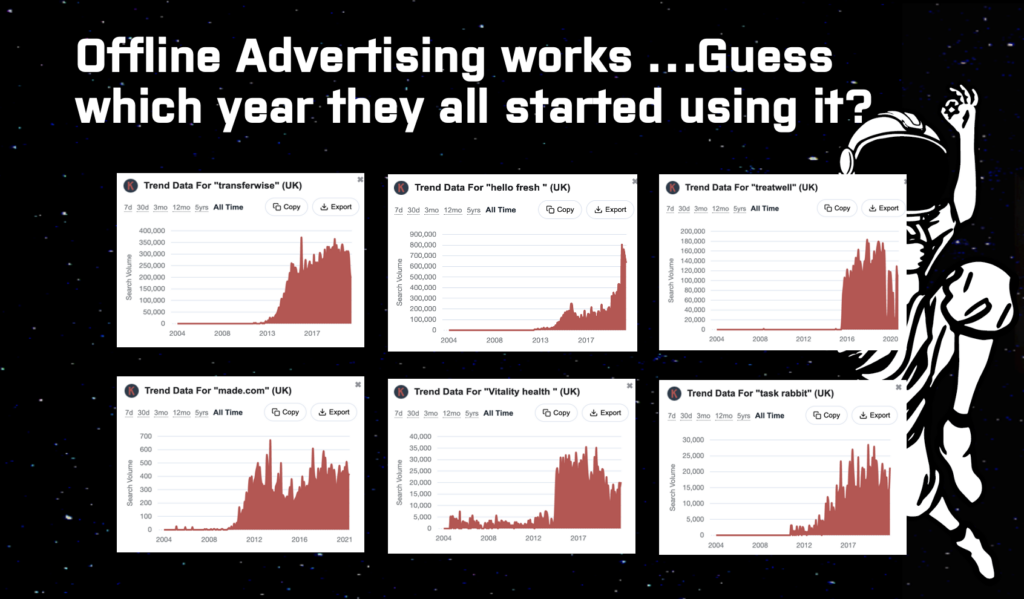 1 – Traditional offline advertising works.
The likes of Byron Sharpe and Mark Ritson all make great arguments for using mass advertising to build brands – but unfortunately none of them share how to to do it on a budget.
The answer isn't doing different things …. we know big brand advertising works because it's already created lots of big brands.
The answer is to follow the strategy of winners but to find ways of fitting it to your budgets.
This might require flexibility, a bit more planning… and maybe even getting down and dirty with late deals, cancellations, filler space and all the things no-on has to worry about when they have buckets of cash …… but it's what you need to do if you want to give yourself a chance of winning.
Traditional media works, just ask the big brands……. but one certainty in a world where share of voice usually means share of market…… is that if you can't afford to outspend your competitors…… you'll definitely need to out-think them.
Click here to see how Vitality Health used spare capacity and performance based advertising deals to execute the perfect brand growth strategy.
2 – Avoid fatal mistakes – No such thing as a free hit.
'We took a phone call on Friday and got a full page Press ad….Poster …TV spot etc ….. for half price'.
Be careful, the cheapest campaigns can often cost the most.
Succeeding at anything with just a few hours' notice is nigh on impossible so why risk hard won momentum for the sake of a deal?
'It's a test, it was cheap, we had spare budget'……no, no, no.
If something's worth doing it's worth doing well….. and remember….there are only a very limited number of marketing channels with the power to build your brand.
To reach your true potential you can't afford to burn them with rushed campaigns ….especially if your competitor succeeds where you fail.
Click to learn how Made.com de-risked their first steps in offline and used shared growth advertising partnerships to create an online giant.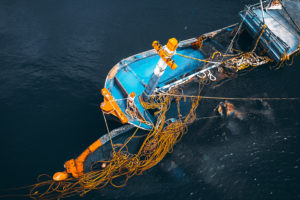 3 – An image is worth a thousand words (and potentially millions of pounds)
Shoot anyone who says 'Let's convert the online or Press ad' when it comes to creative.
'It's only a test'…… 'let's just see how it goes'…… save your time and money, the test will fail.
To succeed in mass marketing you need to sweat every single angle and that doesn't mean putting half baked creative in front of millions of new customers.
You don't have to be Saatchi and Saatchi to value creativity just like you don't have to be Lewis Hamilton to appreciate the beauty of a Ferrari…..but just Like Ferrari you need to create advantage in the smallest things to be successful in advertising.
Where will your ad be appear? What mood will your customers be in? How can you amuse, entertain, provoke? How can you look different, stand out, be remembered, get shared, excite, nudge, capture ……. Mass marketing can change your life forever …..so do yourself a favour and give it the time and attention it deserves.
See below how Transferwise did just that using show-stopping Out of Home posters to breakthrough and beat much larger brands.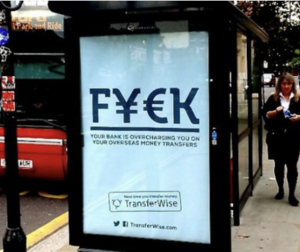 4 – Your first job is to get noticed.
People are hit with thousands of advertising messages every single day……..blah, blah, blah blah, blah…..which is what most people on the receiving end see and hear.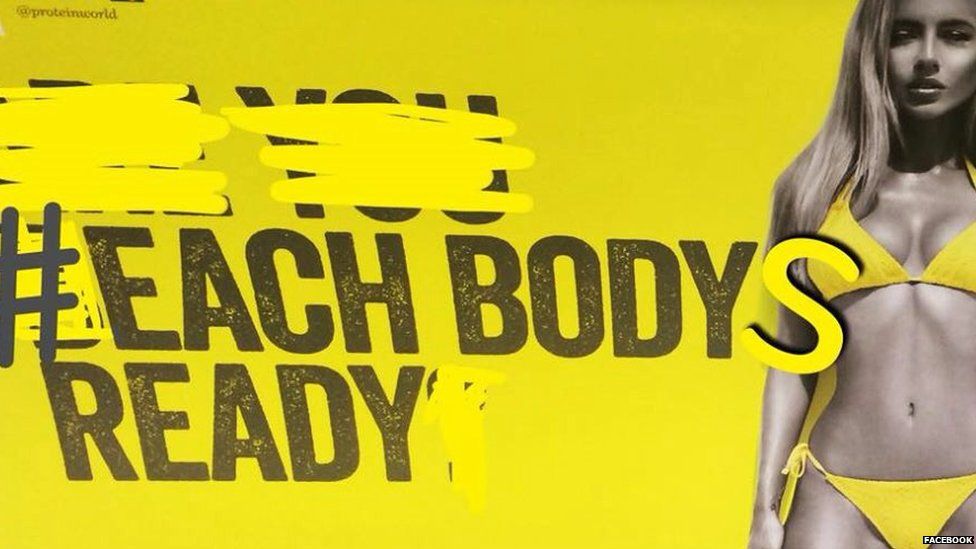 The first job of advertising is to get noticed, do this and you stand a fighting chance ….. do this by creating emotional connections, repeating and reinforcing over time and you create the strong memory structures needed for super scale.
Don't believe me? Read the Bain report of 2016 or even better, pay someone from Bain £50,000 and they'll come and tell you themselves.
5 – You can't beat Mike Tyson at boxing ring so play him at Scrabble
Nobody makes an impact turning up to a black tie event dressed in the world's most expensive dinner jacket……£100 or £10,000? ….They all look the same.
We're not saying wear a lime green, velvet dinner jacket….(nobody wants to be that guy) but if you want to make an impact you can't do it looking the same as everyone else.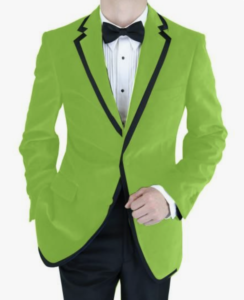 Mass marketing channels are dominated by big brands with more money, more experience and the ability to outlast you if things turn into an advertising arms race.
So, it's pointless trying to look like them or going head to head where they're strong.
Put the effort in and find channels where you can stand out and dominate share of voice ….. Even the biggest brands can't be everywhere at once!
Click to Strong Roots increased market share versus big brand giants by focussing on the London Underground.
6 – Don't suffer from premature ad-creation
There's no point spending money at the front end if you lose it at the back end.
Mass advertising can be transformational …. But, and it's a big but, there's a right and a wrong time to do it.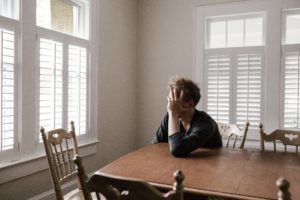 D-Day took years to plan because the Allies knew the cost of failure.
The check list can be exhausting and even when you think you've nailed it, you need to be sure you not only have the firepower to land on the beach but the fuel reserves to power you off it.
Take your time, get the big channels right, one by one if necessary but don't rush….. remember, investors will always try something once – but won't be happy diluting shares so you can spend on advertising that didn't work first time around.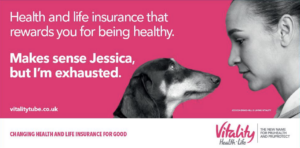 Click to learn how Vitality Health created their own media buying terms and used a distinctive sausage dog to build a brand leader.
7 – Advertising isn't fair so you need to find different ways to win.
Brands with highest share of voice end up with the highest market share.
If you don't believe me read what the experts say …… Les Binet and Peter Field.
One of their key findings is that it's easier for big brands to stay a big because they're already big ….. no sh*t sherlock ……. but the flip side is that young brands have to work harder (or spend more) to break through and steal market share.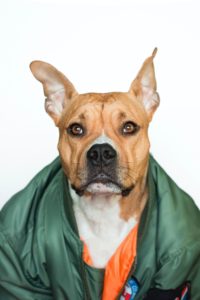 For many young brands there's a temptation with advertising to think ….. 'well it worked for our competitors so we'll copy them'.
Totally understandable, but remember…..supersized returns don't come from doing the same thing as everyone else, and just because it worked for your competitors doesn't mean it will work once everyone starts executing the same play book and bidding up prices.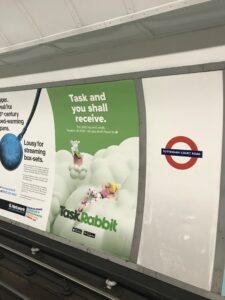 If you want to beat the big dogs in your marketplace don't do different things ….. but always try and do them differently to give yourself an advantage.
Click to learn how Task Rabbit used a range of alternative London Underground partnerships to dominate the UK gig economy.
8 – Amplify your budgets by finding media partners who need your money.
There's no point making a take it or leave it offer for the petrol mower sat gathering dust on Elon Musk's front lawn.
He doesn't need the money and he doesn't need to sell.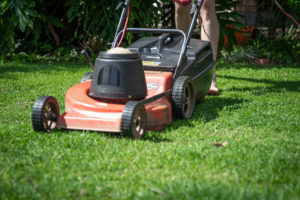 The price of advertising changes on who and when you're speaking to someone …..you can turn tiny ad budgets into a huge campaigns by speaking to the right person, at the right time in the right media channel.
Ask your media contact how they get paid? When they get paid? How much do they need to hit their target…When are they going on holiday?…how can you help, how can your budget be worth something to them? Some will be willing to sell their own granny to hit a target….. conversely your spend won't matter in the slightest if someone's already hit this year's target and doesn't want to inflate next year's number.
Don't leave this to chance, build personal relationships in advance and give yourself a chance of securing the right media on the right terms at the right time.
Click to to discover how BOL Foods turned a tiny budget into a National breakthrough Outdoor advertising campaign.
9 – Don't fit a bathroom because you can change a tap – When it really matters you need the experts.
Who you buy your media from matters and you should probably be buying your media from different people at different stages of your growth journey.
A trained plumber once told me not to fit my own bathroom because 'you'll have to live with the consequences every day'.
Mass media doesn't come cheap and it will be you who has to live with the consequences of a failed campaign.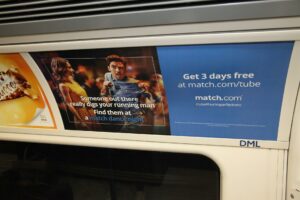 Click to learn how Match.com de-risked their Out of Home branding campaign and supercharged acquisitions from TV advertising.
When it comes to fine margins and with so much at stake you really want to be speaking to someone who's delivered results in the past, has interests aligned with your own and knows exactly how to optimise and scale the media channels you're looking at.
Click to see how we've helped other brands gain an unfair advertising advantage when they were at the stage you are at now.
10 -Mass advertising success is all about planning, patience and consistency.
Think of rats and chocolate.
Rats love chocolate but here's the thing…… place a lovely Mars bar in front of a rat …..and it won't touch it.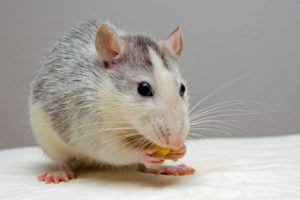 The rat has to be comfortable and suss out whether it's safe to eat.
It might speak to other rats, it could wait for other rats to try it and see what happens to them, it might even ignore it completely until they've finished the other stash of chocolate next door.
All of this takes time.
Offline mass marketing works for scaling brands but often takes time for sales to catch up with brand awareness metrics.
The trick is to give yourself time to succeed.
Plan right, speak to the right people, execute at the right time, drive early success, use distinctive, emotional hooks to grab attention and form memory structures …. but most importantly…… re-write the rules and tip the odds in your favour.
Oh, and stick with it….it always, always works.
Contact us for further insights on how Europe's largest ventures went from scale-up to Brand leader.